Welcome to The Scotland Public Library
Mission Statement: The Scotland Public Library, founded in February 1895, functions to collect, organize and preserve informational and recreational books and other materials for the public use, without discrimination of any kind.
The library is CLOSED on Saturday, October 8 for the holiday weekend.
SAVE THE DATE:
Annual Book & Bake Sale
Saturday, Nov. 19
from 9-1.
Early Bird Entry from 8-9 with a $5 fee.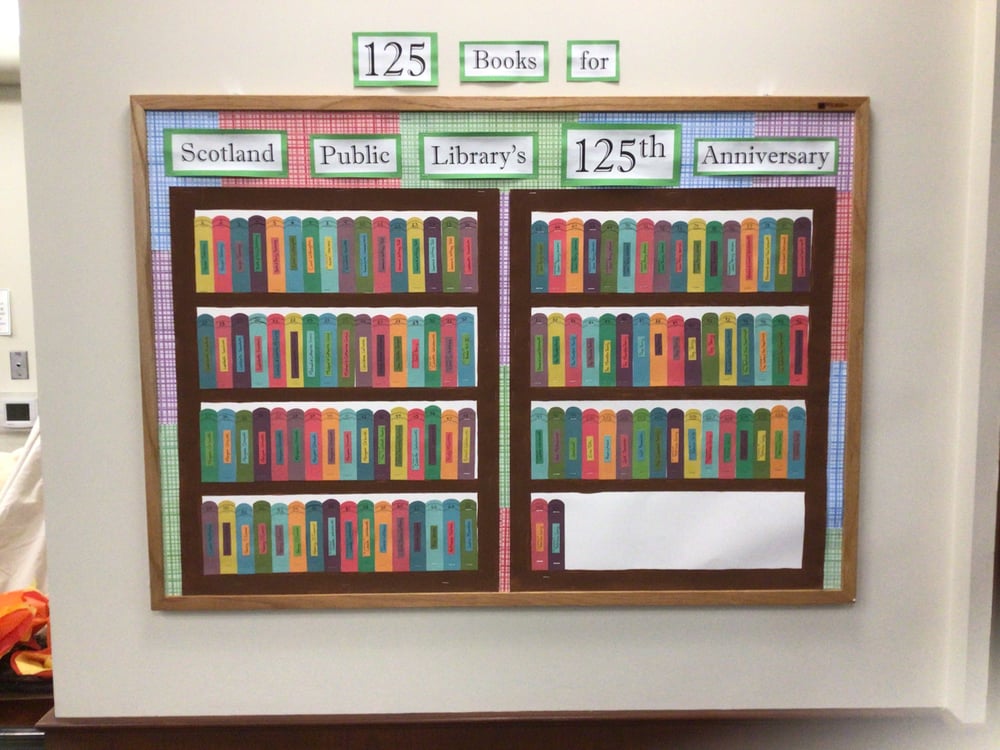 125 Books Challenge

We are 3/4 of the way to our goal of 125 books. A $20 donation will purchase a new book for the library. We'll add a book plate with your dedication. Want to help us reach our goal? Contact the library for all the details.