Welcome to The Scotland Public Library
Mission Statement: The Scotland Public Library, founded in February 1895, functions to collect, organize and preserve informational and recreational books and other materials for the public use, without discrimination of any kind.
Mystic Seaport Museum Pass

Ask us about this discounted pass before you plan your next visit to Mystic.


Paint Party with artist, Faith Satterfield.

Teens & Adults - Create a spring-themed painting.
Saturday, March 11 from 10-12.
Call to REGISTER as space is limited.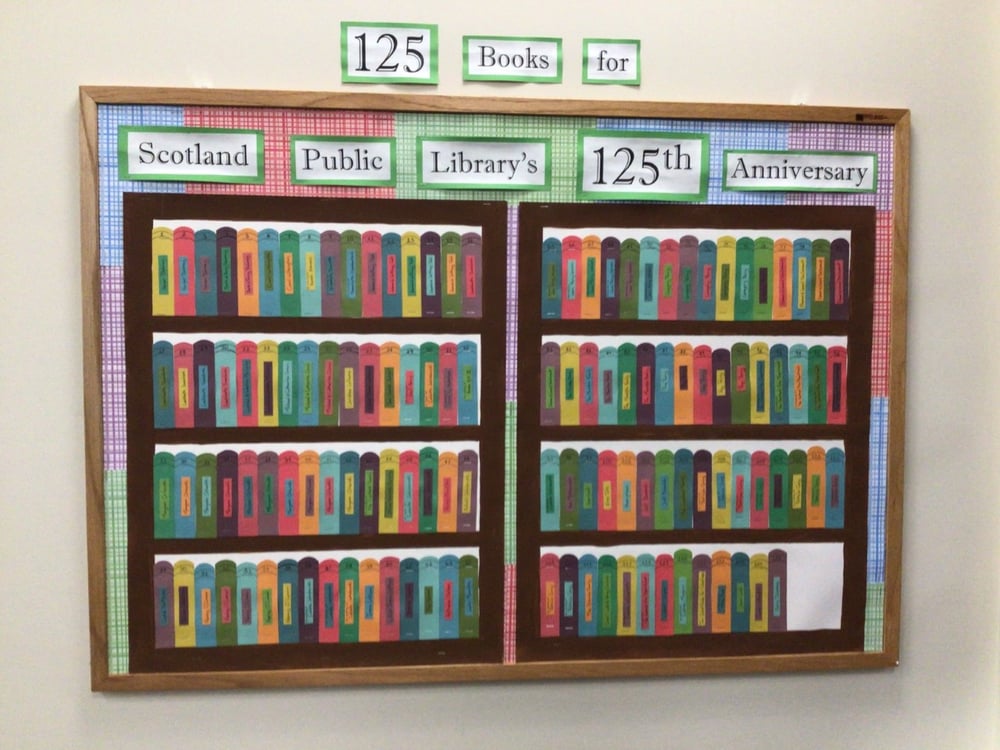 125 Books Challenge

We've met our goal. Thank you for your generosity. If you'd like to continue to help us, consider our Adopt-a-Book program. You purchase a book of your choice at our reduced price and be the first to borrow it. Ask us for all the details.